NOTE: this feature is currently available in beta phase
Libraesva Email Archiver can be used as a Progressive Web Application.
A progressive web app is an application which uses web technologies providing a platform-specific application user experience. This means you can install the Libraesva Email Archiver on your personal computer as if it was a native application for your operating system.
Progressive Web Application are supported by:
Any browser based on the Chromium engine. (The most known browsers are Microsoft Edge, Google Chrome, Brave and Opera.)
Safari (Starting from macOS Sonoma).
Installation
To install the Progressive Web App you need to login on your Archiver through a browser.
Chromium engine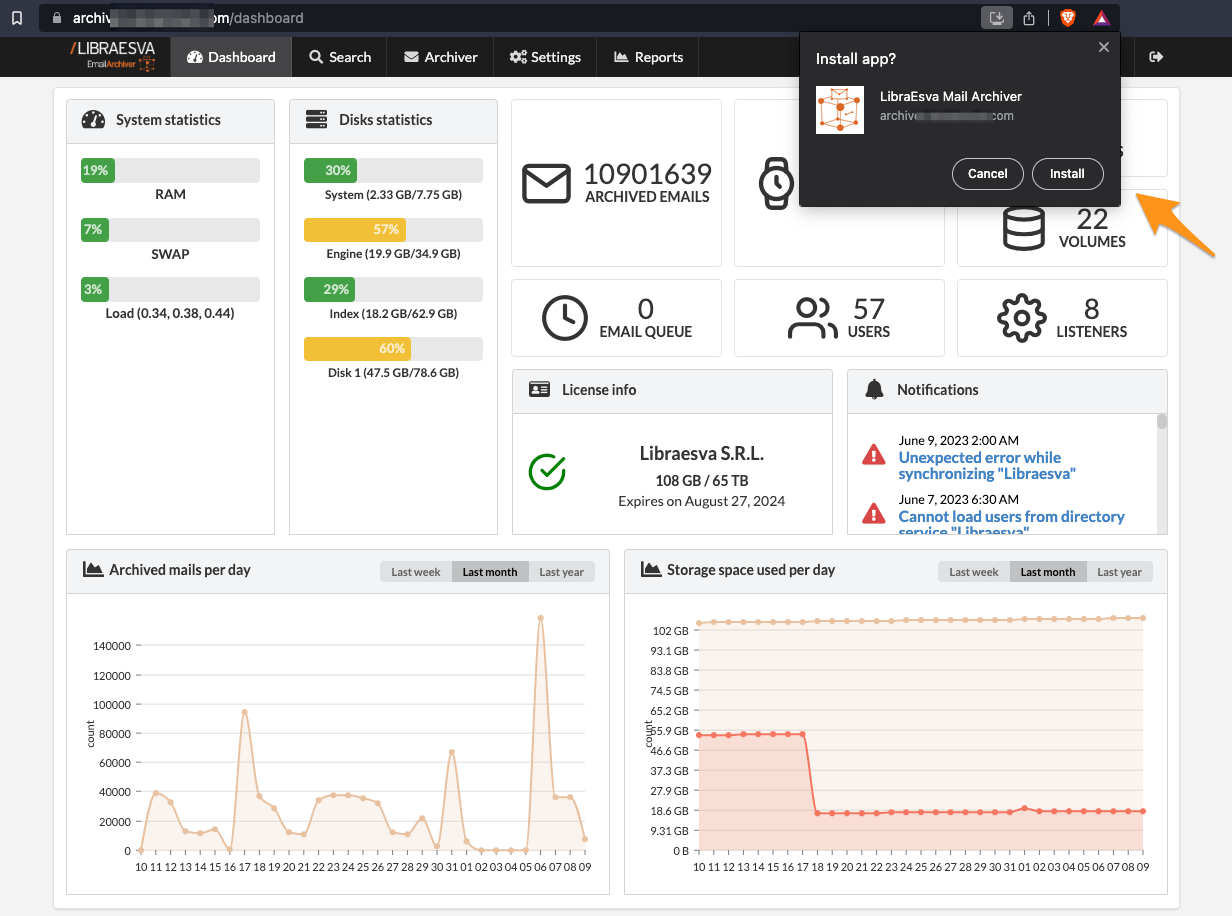 When logged, you will find an icon button which allows to install the WebApp. The position and behaviour of the button may vary based on the browser.
Once installed, you will see the Archiver as it was a native application.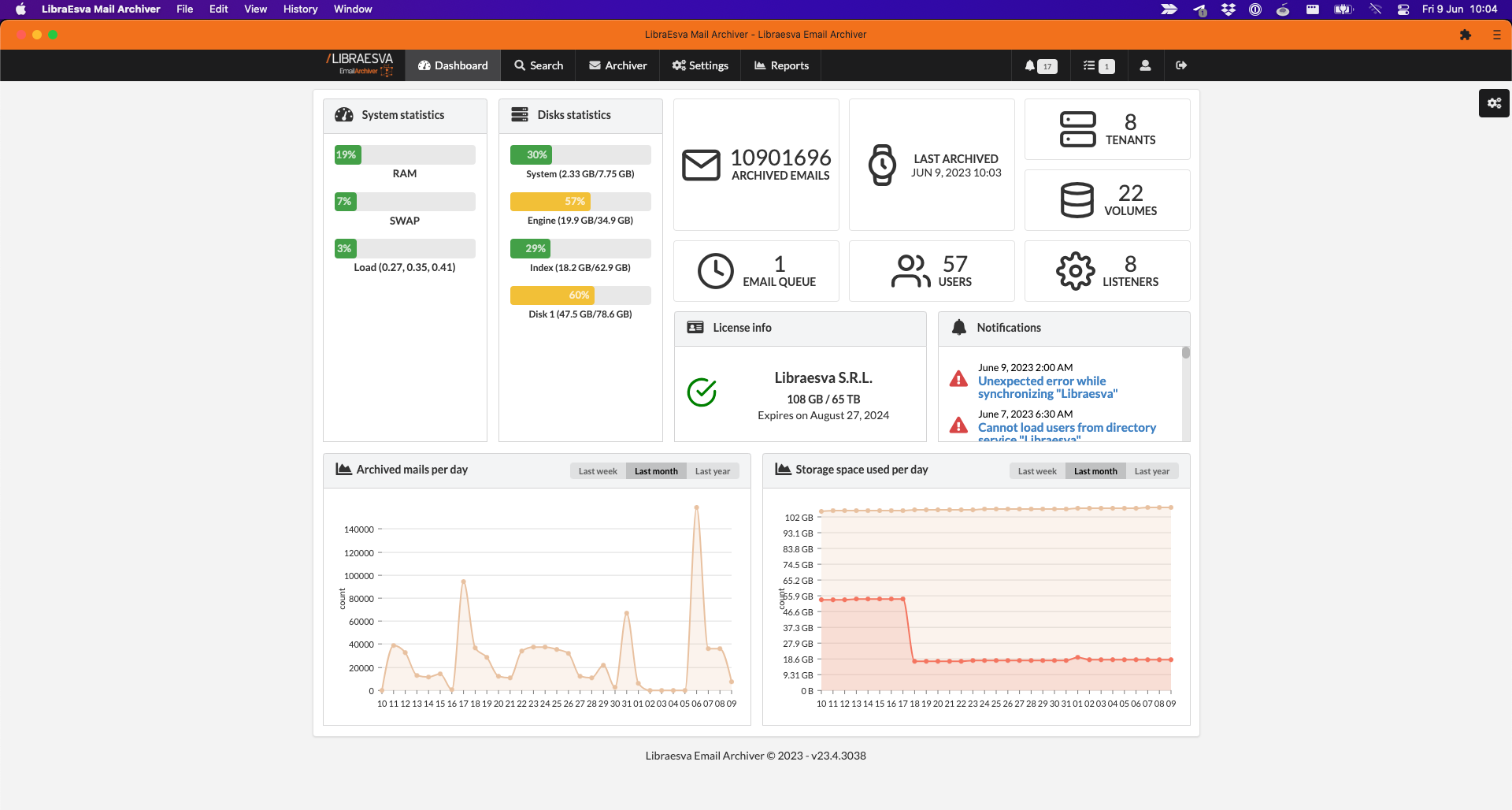 Installation from Windows and Microsoft Edge
For any information about Progressive Web Apps in Microsoft Edge you can refer to this page.
The application with be installed at C:\Program Files (x86)\Microsoft\Edge\Application
Safari
When logged, Click Safari menu `File` from the dropdown select `Add to Docks'.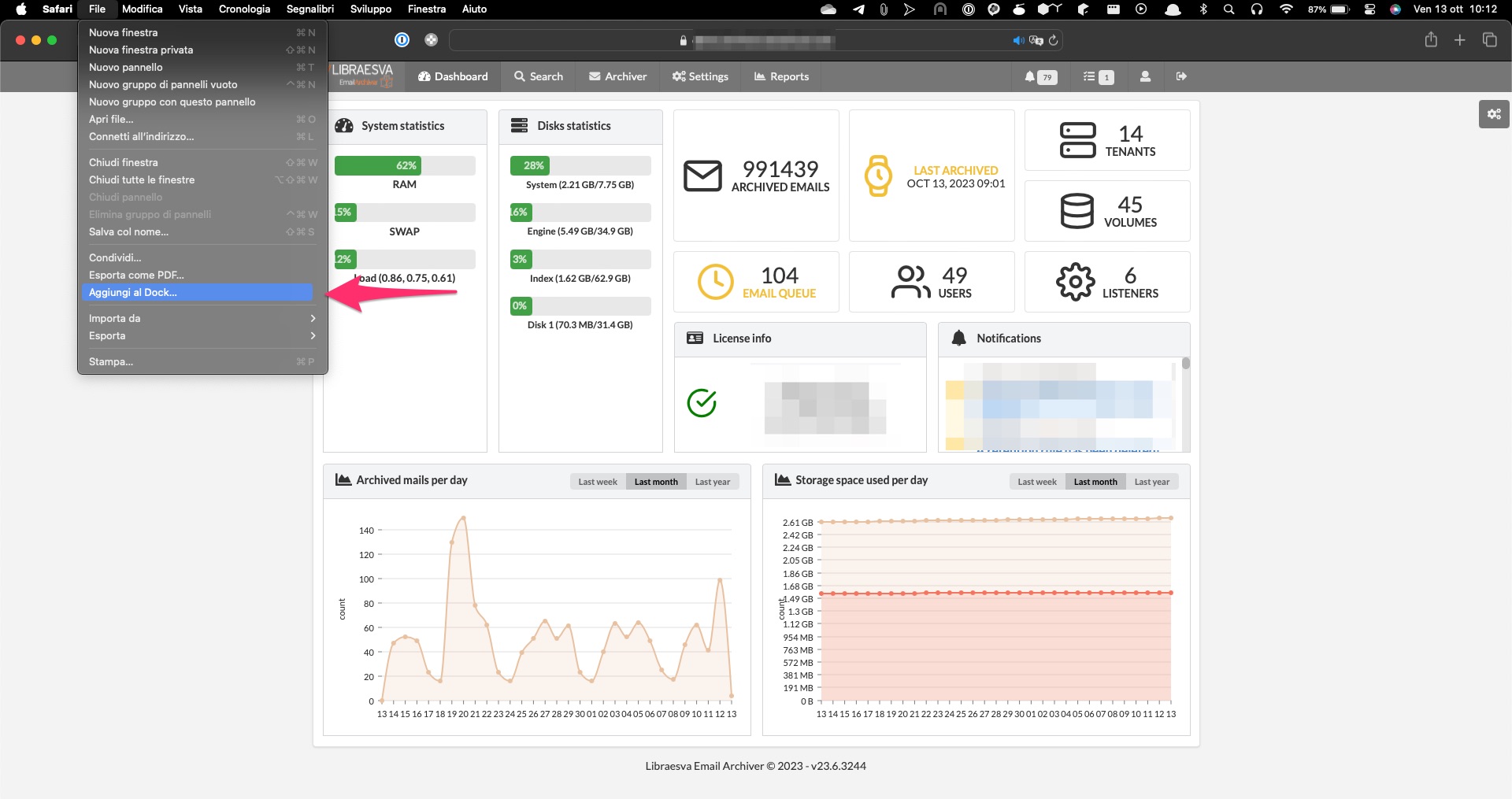 Afterwords confirm "Add to Docks" popup.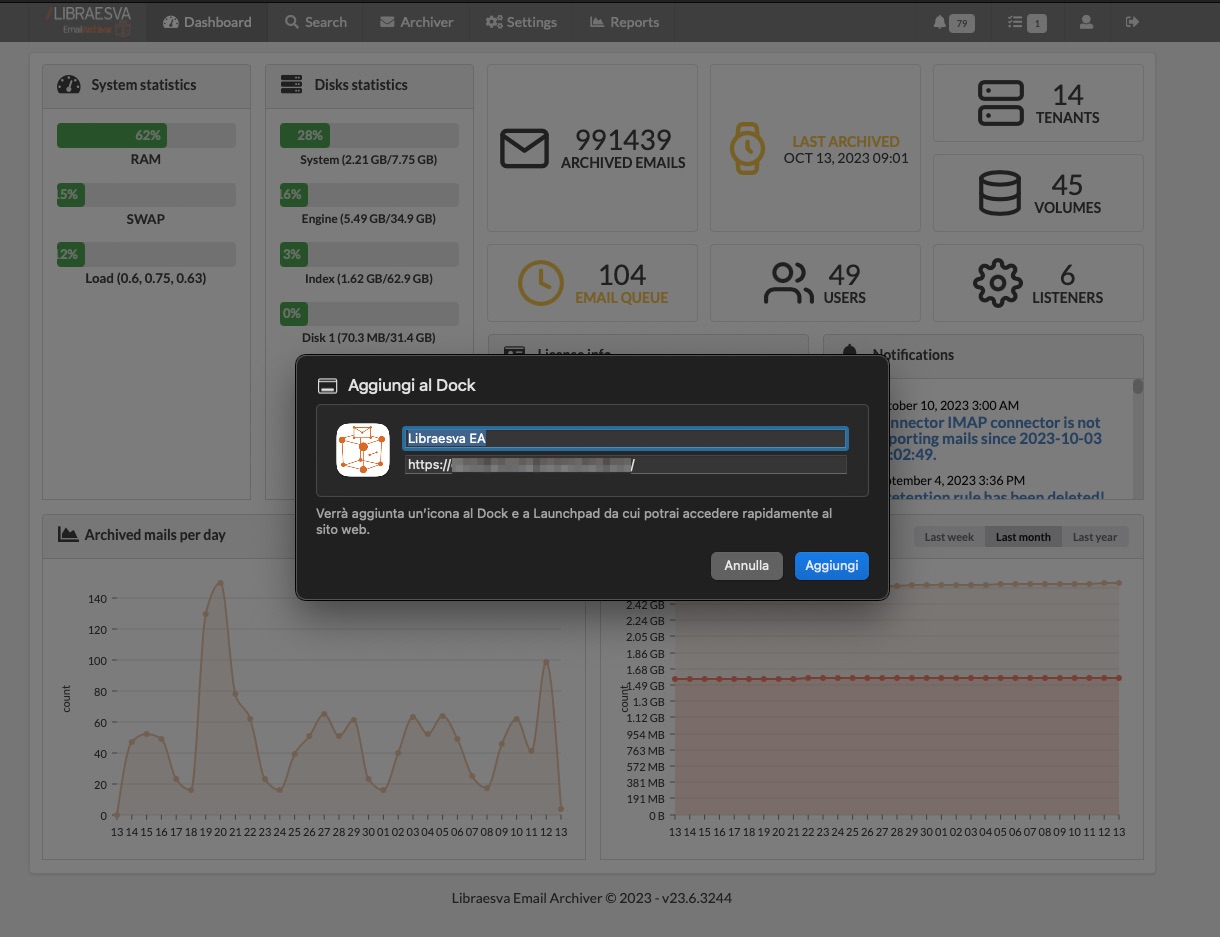 Launch application
The application can be launched anytime as any other native OS application.